Sille uses InSAR satellites
Sille uses European Space Agency Interferometric synthetic aperture radar (InSAR) satelite Sentinel-1 to gather information.
What is InSAR?
InSar is powerful remote sensing method that allow measure mm scale movements in well reflecting (coherent) surfaces. The measurements base interferometric phase analyze that has widely known other Physical disciplines. The Space based InSar analyses relay Satellite SAR (Synthetic Aperture Radar) phase images. The Satellite revisit area over a period of time. Stack those phase images timely then it's possible to get information of movements in client interested area. Read more
Flight-schedule of satellites and data coverage
While one satellite can orbit the Earth in 12 days, both satellites operating together provide a 6-day repeat cycle. 6-day reapeat cycle applies to Europe, most other parts of the world there is 12-day cycle in our analyses.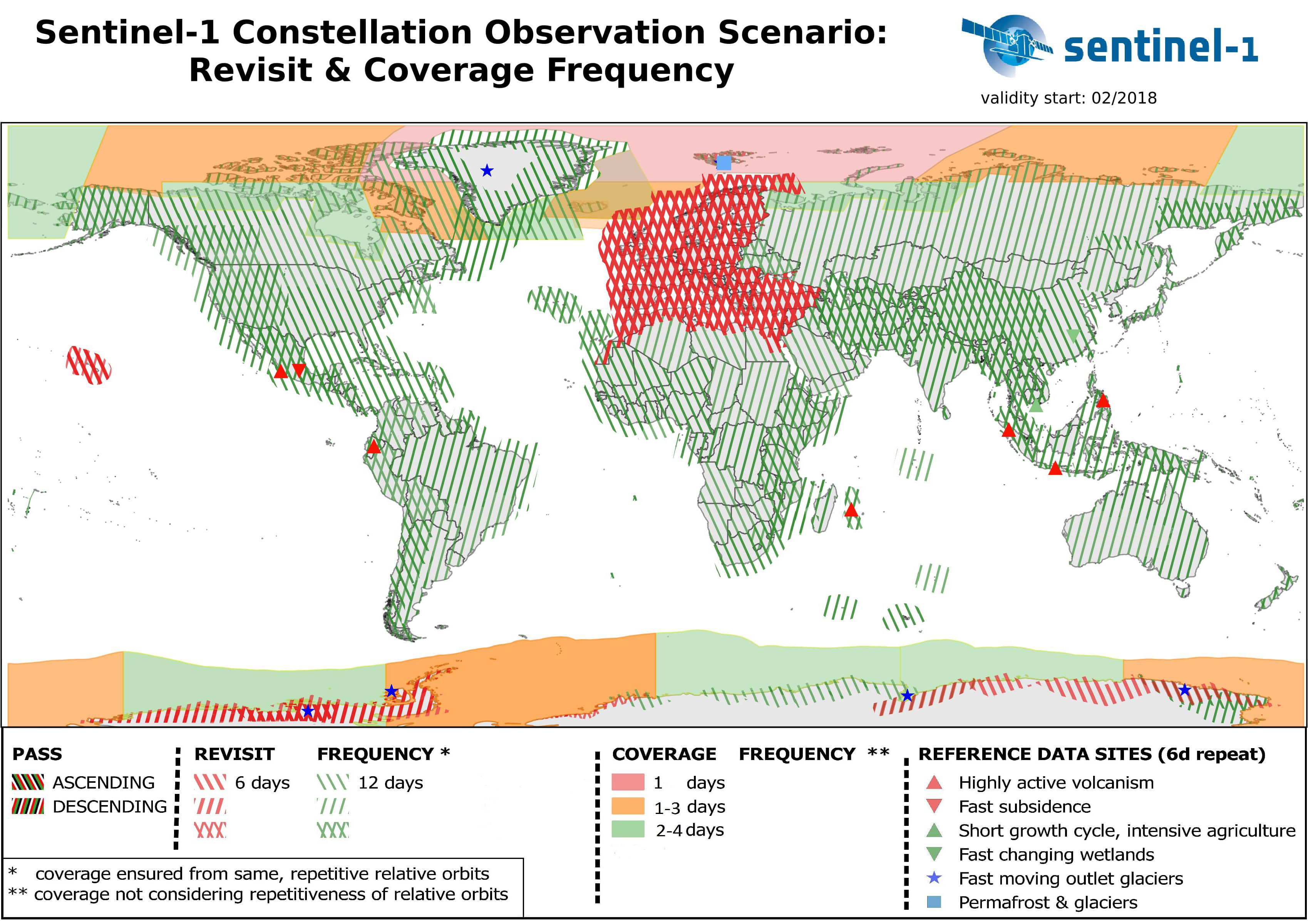 What objects can be succesfully monitored with SAR?
SAR can be used to monitor objects that have good reflection. Usually these are buildings, railroads, bridges, bare land, rocks, docks, piers, dams and other human built objects. Bare slopes can be also monitored for falling rocks and landslides, as well as landslides. The ideal objects to monitor using SAR include a rough surface, like concrete, rock, or metal, and have many corners, which reflect very well. However, objects made from wood or other non-reflective surfaces are not ideal for SAR to monitor.